Stirring The Cauldron Of Winter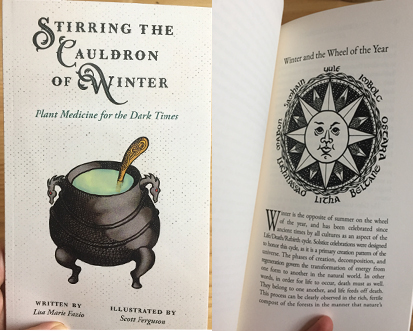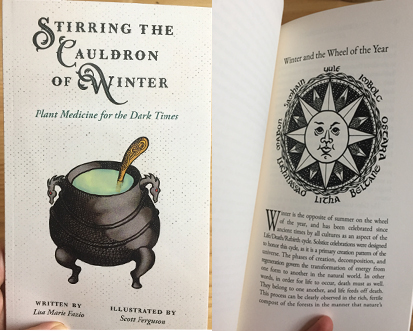 Stirring The Cauldron Of Winter
Herbal Wisdom for the Dark Times
This small book offers a pot full of herbal remedies, recipes, seasonal wisdom, a bit of Celtic lore and several hand drawn illustrations. It is a collaboration between Lisa Fazio and Scott Ferguson that has woven Lisa's lifetime of herbal practice and study with Scott's innate pen and ink artistry.
We are published this book with are own small press publishing company, Many Roots Publishing, and your order will support this grass-roots, local company that intends to offer many future publications focused on herbal medicine, bioregionalism, re-localization, culture, and sustainability.
When you receive your book, inside, you will find several chapters about the following topics:
Winter and the Wheel of the Year

Dreamtime and keeping a dream journal

The importance of movement

Nutrition

Getting Vitamin D

How to eat with the seasons and why

How to make Immune Soup

Herbal remedies and recipes for

Flu prevention

Coughs and Colds

Fever

Making herbal teas

Using herbs with children

Artwork~Inside the pages are several of Scott's hand-drawn images. These drawings were all inspired by Lisa's writing.
See More Books HERE